Boys and Cars 2 go together like peanut butter and jelly. It's a no brainer that lil guys everywhere will be lining up to see the latest adventurers of Lightning McQueen, Mater and a cast of new Cars 2 characters.
With any Disney animated movie comes a lot of fun merchandise including Cars 2 Tees, Shirts, Sneakers and even Underwear! We have pulled together 100
Cars 2 items
and wanted to feature our favorite Cars 2 clothing items, so you can find the coolest outfit for your little racer.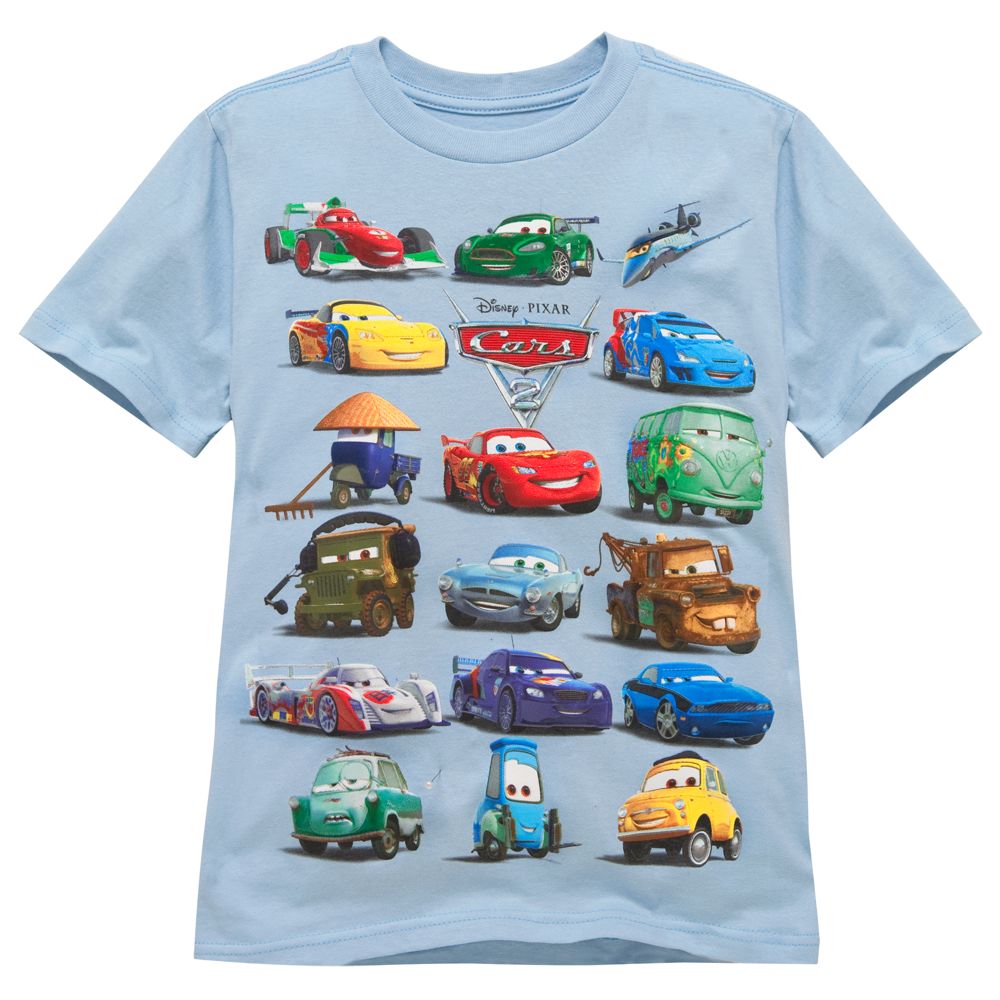 For the Guys who take pride in knowing all the Cars 2 characters, this organic
Cars 2 t-shirt
from the Disney Store is likely to be a big hit as it includes 18 characters from the new Cars 2 movie.
Cars 2 characters include Lightning McQueen, Mater, Guido and Luigi meet new characters: Jeff Gorvette, Zen Master Pitty, Max Schnell, Rod ''Torque'' Redline and more!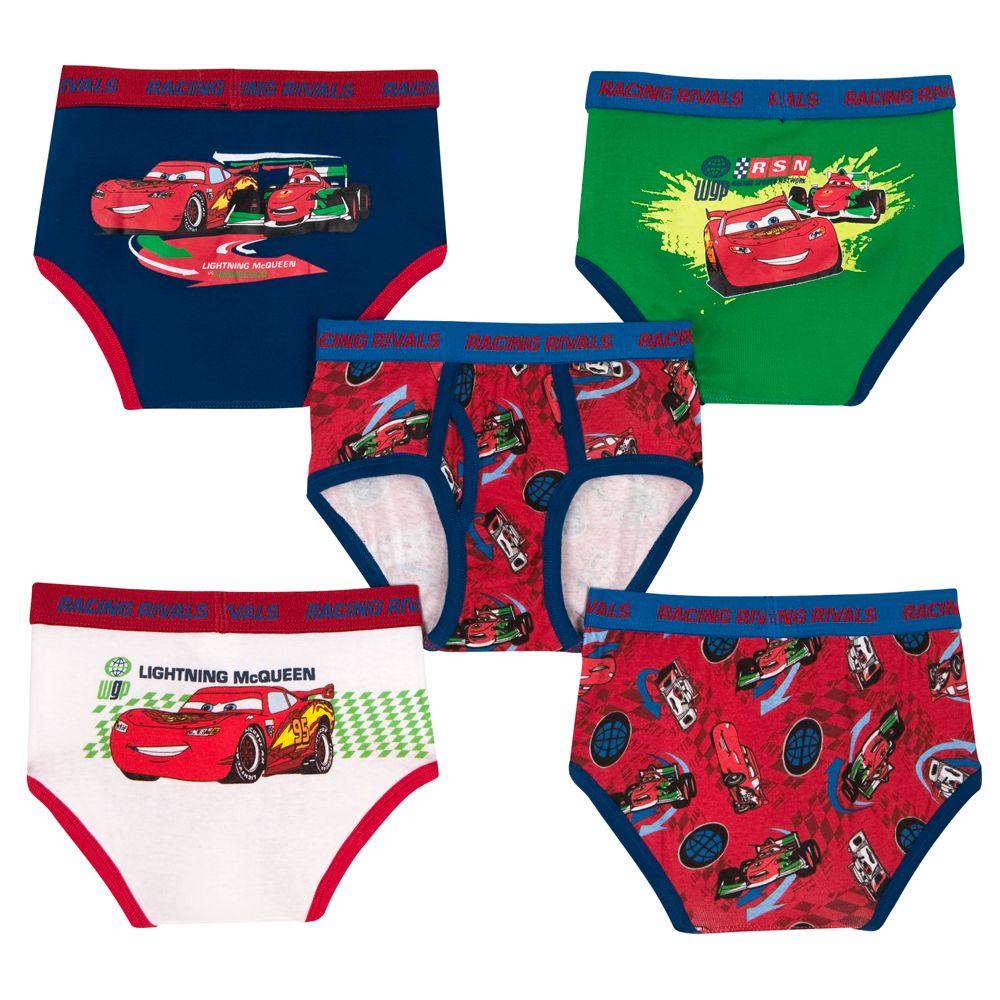 Sometimes its more fun to wear cool underwear than a t-shirt, because during summer it's to hot for shirts! Your little guy is sure going to have a tough time deciding which
Cars 2 underwear
to wear each day. Should it be Lightning McQueen or his Racing Rivals from Cars 2, Francesco Bernoulli and Shu Todoroki.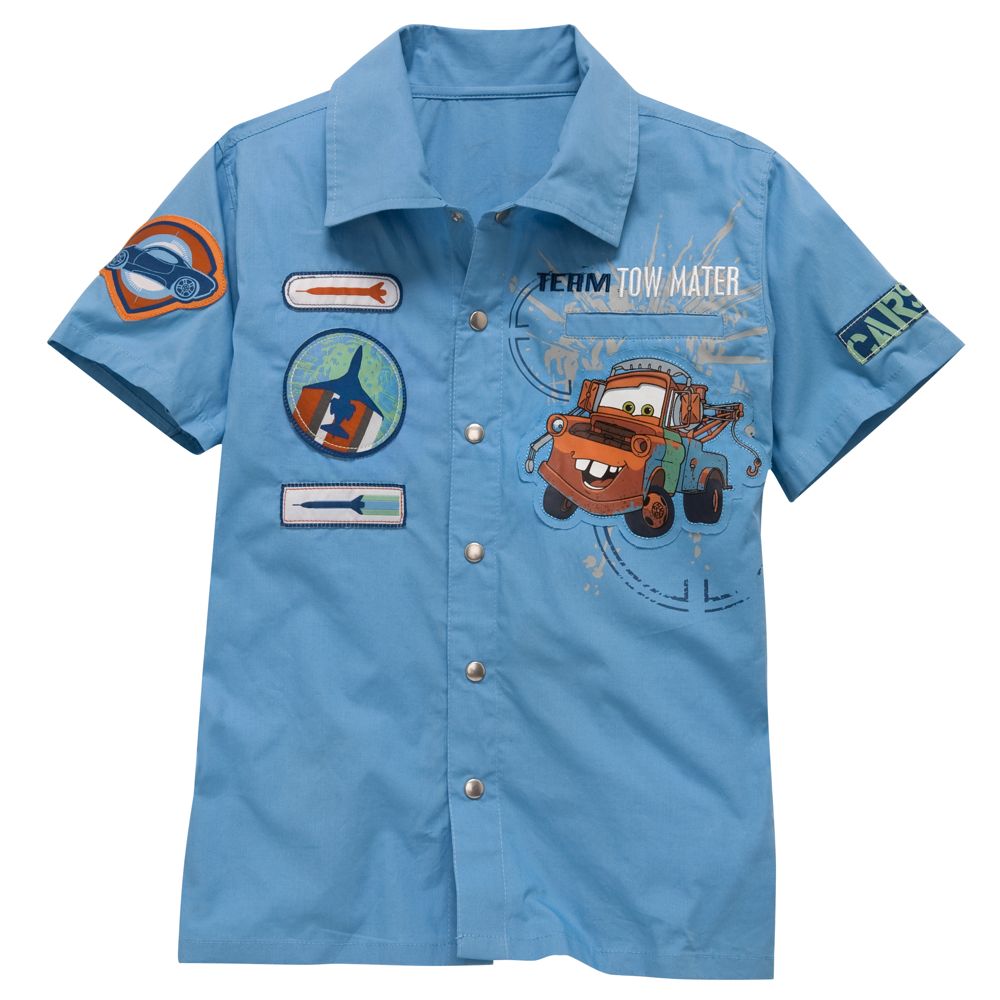 For those little boys who love getting into things, this
Cars 2 Team Mater mechanic shirt
is so cool and comes with Mater prominently featured as part of Team Tow Mater. This shirt looks cool and kids will enjoy checking out the patches and wearing it while playing with their Cars characters and toys. This is one of 2 mechanic shirts, the other one features Lightning McQueen.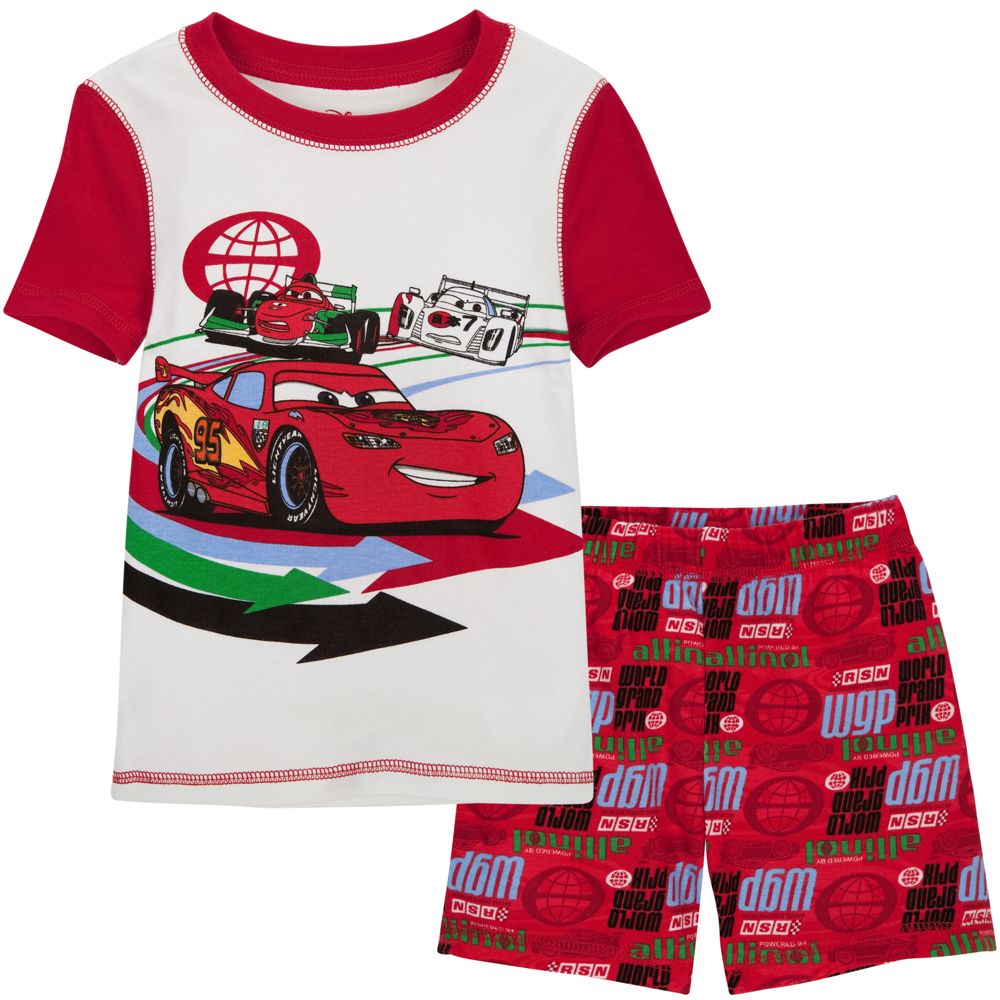 Perfect for summer sleeping or just racer around the house at super speeds these
Cars 2 PJ's
make sleeping and being awake more fun for kids. Plus there are several other PJ options including a Mater and Finn McMissile pjs.
The World Grand Prix is the setting for this comfy Short Lightning McQueen Disney Cars 2 PJ Pal. Lightning leads Francesco Bernoulli, Shu Todoroki and your little racer on a course to victorious dreams.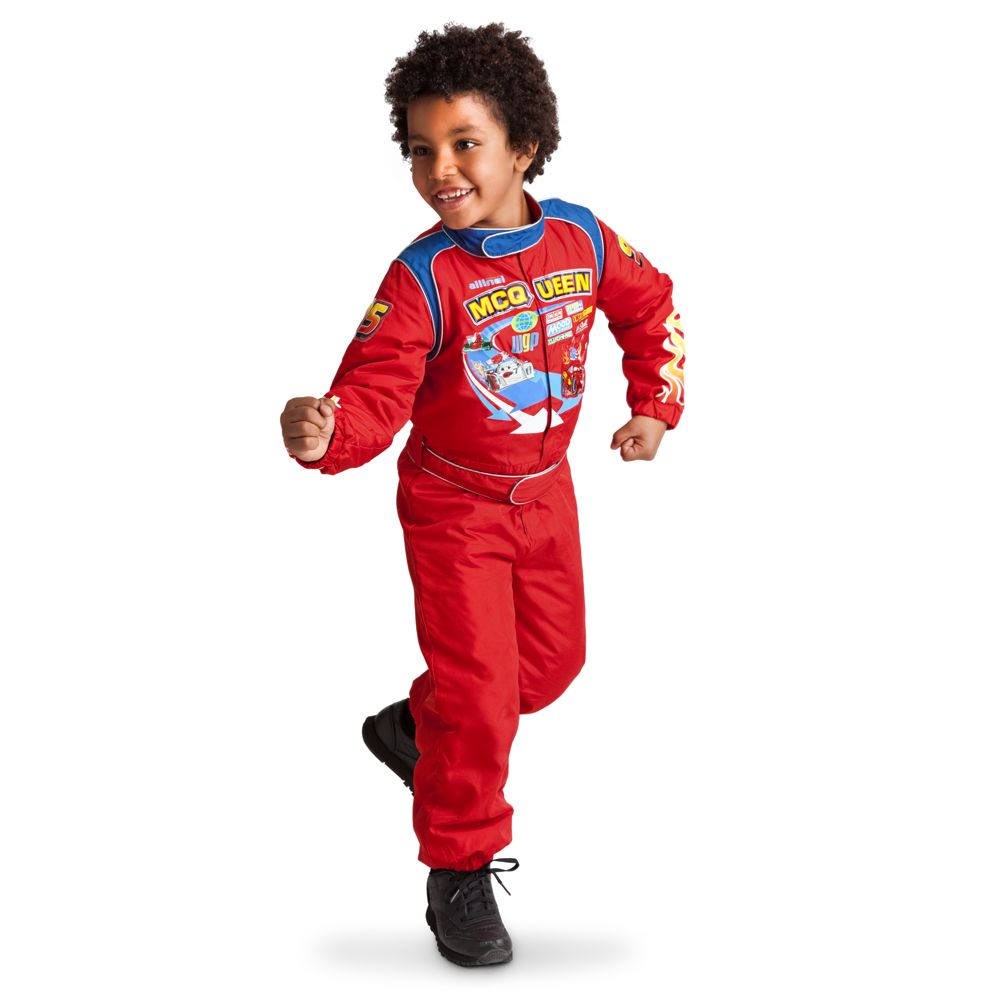 For those kids that love real interactive play a
Cars 2 costume
might just be the best gift of all! Know they can truely be part of the Lightning McQueen team and suit up any time for instant Cars 2 fun.
And they'll light up in more ways than one when they wear their
Cars 2 Costume
. Flashing red lights add a fun feature to this Lightning McQueen racing suit that has lots of great artwork and is sure to make your young one feel he's on a winning team.
Didn't find exactly what you are looking for, well that is okay as we have more
Cars 2 merchandise
including:
- Cars 2 Light Up Sneakers
- Cars 2 Flip Flops
- More Cars 2 T-shirts
- Cars 2 Backpacks
All these items can be found in our Cars 2 Store
, where we pull together popular and unique Cars 2 merchandise from top stores so you can see all the great items in one place.
Please note our
Cars 2 Store
will be online for several weeks and some items have a limited supply, so if you see something you like orders today or it might just disappear.
The Gift Guy
For Birthday Gifts, Special Occasions and all your Gift Giving Needs Gift Idea Center
Gift Idea Center may receive compensation if a product is purchased via blog links.